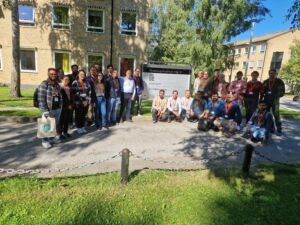 The highly anticipated ARCADIAN-IoT Summer School opened its doors this week in Stockholm, Sweden, at the Research Institute of Sweden (RISE). We're thrilled to welcome a diverse cohort of PhD students and young researchers who are all keen to dive into the world of IoT cybersecurity.
The school aims to provide a comprehensive understanding of the challenges and opportunities that IoT cybersecurity presents. With a range of topics on the agenda—from IoT architecture and protocols to privacy and security concerns—participants are guaranteed a thorough education by some of the most respected experts in the field.
Participants will engage in a series of lectures, workshops, and networking sessions. The event offers a unique platform for these young researchers to interact with international experts and get feedback on their own research.
One of the highlights of the ARCADIAN-IoT Summer School is the opportunity for students to earn 3 ECTS credits. By fully participating throughout the week and submitting a report on their learnings, students will be able to gain this valuable academic credit.