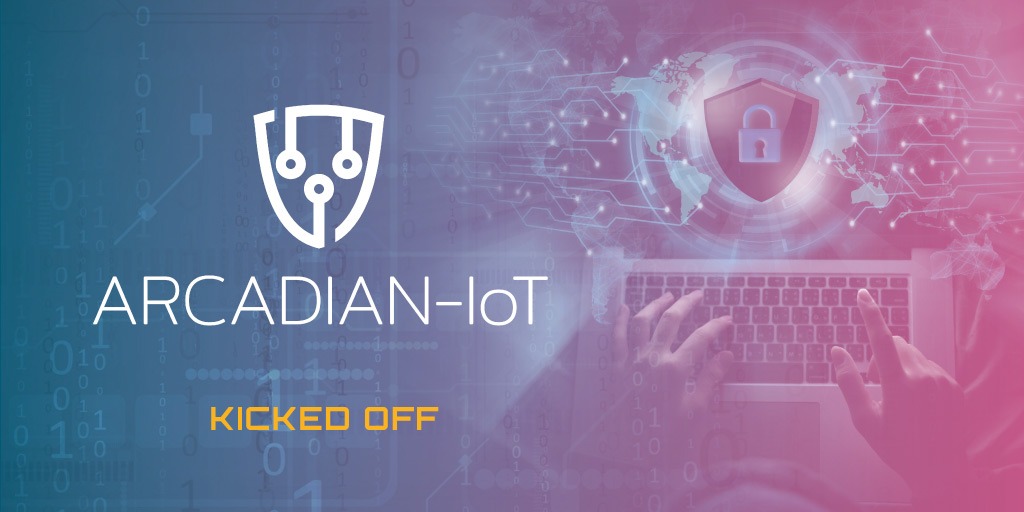 ARCADIAN-IoT officially started on 12 May with a kick-off meeting, gathering at the same virtual table all the partners from eight European countries.
ARCADIAN-IoT, the acronym for Autonomous trust, security and privacy management framework for IoT aims to develop innovative and advanced trust, security and privacy management mechanisms and technologies that can seamlessly be integrated in a variety of contexts and applications.
The 3-year project provides a multi-layer, holistic approach that will bring advanced security measures to users of Internet of things (IoT) devices and systems, whether consumers, business or governments. This approach will overcome concerns that have risen due to the increased risks and threats posed on the IoT.
ARCADIAN-IoT will develop, implement and validate innovative security and privacy features and tools, while maintaining the balance between the devices' functionalities, performance, usability and cost, an equilibrium of vital importance for companies, especially SMEs. ARCADIAN-IoT has a clear strategy to build on and advance technologies such as Blockchain, Chained Encryption, Decentralized IDs, eSIM, Biometrics or Federated AI. This novel approach will have a positive impact on companies and individuals that develop, deploy, transform and/or use Internet of Things (IoT) devices and systems.
ARCADIAN-IoT is a strong consortium of 12 partners from 8 European countries, and each has a proven track-record of excellent competences, which will be dedicated to the project success. The team includes representatives from research institutions, academia, industry and SMEs. The partners have also an established ecosystem promoting technology transfer and business development in incubators, accelerators, and will further involve SMEs to enhance trust and security in their business with the solutions of ARCADIAN-IoT.
The ARCADIAN-IoT consortium is coordinated by Instituto Pedro Nunes (IPN) in Portugal, and relies on multidisciplinary partners with expertise in cybersecurity, IoT systems, encryption, data privacy and recovery mechanisms. The members of the consortium are: ATOS IT Solutions and Services  (Spain), E-Lex Studio Legale (Italy), Load Interactive (Portugal), Martel (Switzerland), RGB Medical Devices (Spain), RISE Research Institute of Sweden (Sweden), BOX2M Engineering (Romania), SCNL Truphone (Portugal), Universidad de Navarra (Spain), University of West Scotland (UK), XLAB (Slovenia).