ARCADIAN-IOT WEBINAR SERIES: Privacy and Data Protection in IoT Systems
October 6 @ 10:00 am

-

11:30 pm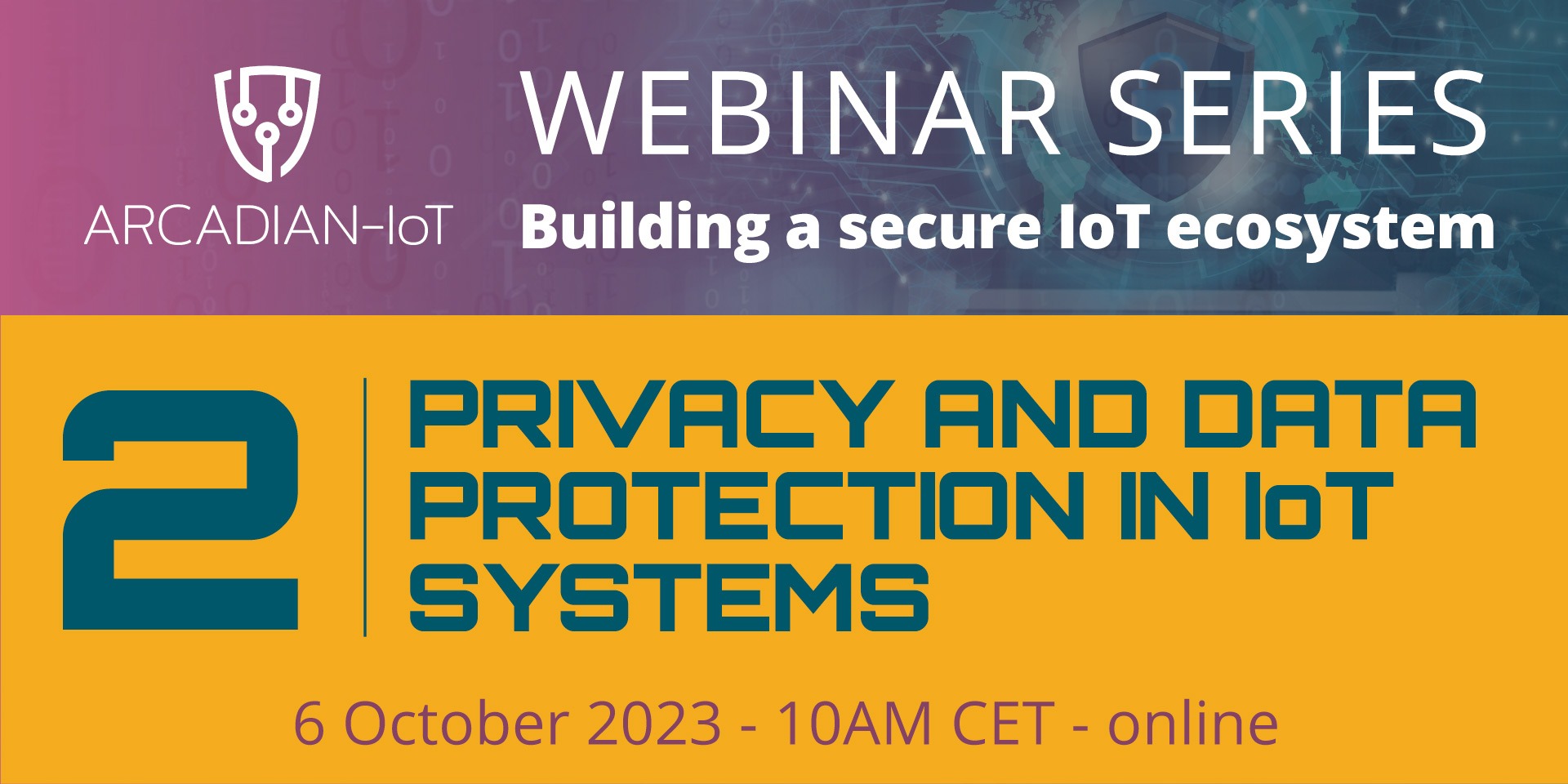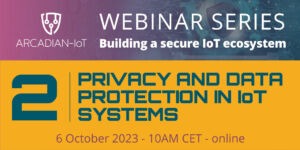 The ARCADIAN-IoT Webinar Series: Building a Secure IoT Ecosystem is a community-driven event series that focuses on addressing the complex challenges facing IoT security. In today's connected world, the growth of the Internet of Things (IoT) has led to an explosion of devices that are vulnerable to cyber-attacks. The series brings together experts and stakeholders from across the industry to discuss the latest trends, best practices, and technologies for securing IoT devices.
The event series is led by the ARCADIAN-IoT project, which aims to develop and make available a framework for trust, security, and privacy management for IoT systems. With the goal of ensuring that all entities interacting with IoT systems are protected, including persons, IoT devices (objects), and respective applications/services, the ARCADIAN-IoT project is well-positioned to lead this critical conversation.
The ARCADIAN-IoT Webinar Series: Building a secure IoT ecosystem is an important event for anyone involved in the IoT industry. With the growth of IoT devices adoption across different sectors showing no signs of slowing down, it is essential that stakeholders work together to address the challenges of securing these devices.
Webinar 2: Privacy and Data Protection in IoT Systems
6 OCTOBER 2023, 10 am CET, online
This session will focus on privacy and data protection mechanisms in IoT systems. Discussions will cover privacy-by-design, data minimization, compliance with data protection regulations, and the importance of user awareness in maintaining privacy.
Agenda:
10:00-10:15 Welcome and presentation of the ARCADIAN-IoT framework
10:15 – 10:35 ARCADIAN-IoT technologies and data protection: AI systems, responsibilities and facial recognition
Adriana Peduto and Giovanni Maria Riccio (E-LEX).
10:35 – 10:55 Arcadian-IoT tools to facilitate user-driven data protection
10:55 – 11:15 Hardened Encryption in ARCADIAN-IoT: protecting data at rest
11:15 – 11:30 Q&A and closing of the event
Details
Date:

October 6

Time:

10:00 am - 11:30 pm